School Council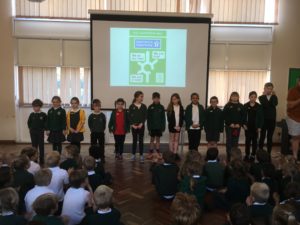 We are School Councillors and our job is to help the school pupils and environment and do our best to lead change.
We are representatives from across the school and it is our job to listen to school improvement ideas from our peers, parents and teachers and to try to action these changes on behalf on the school.
Projects in recent years have included choosing a design for a new trim trail. We took ideas from our classmates, discussed in meetings and shopped in a catalogue. Everybody is delighted with the results!
We are proud to be school councillors and we cannot wait to get started on designs for a new library space at our school!