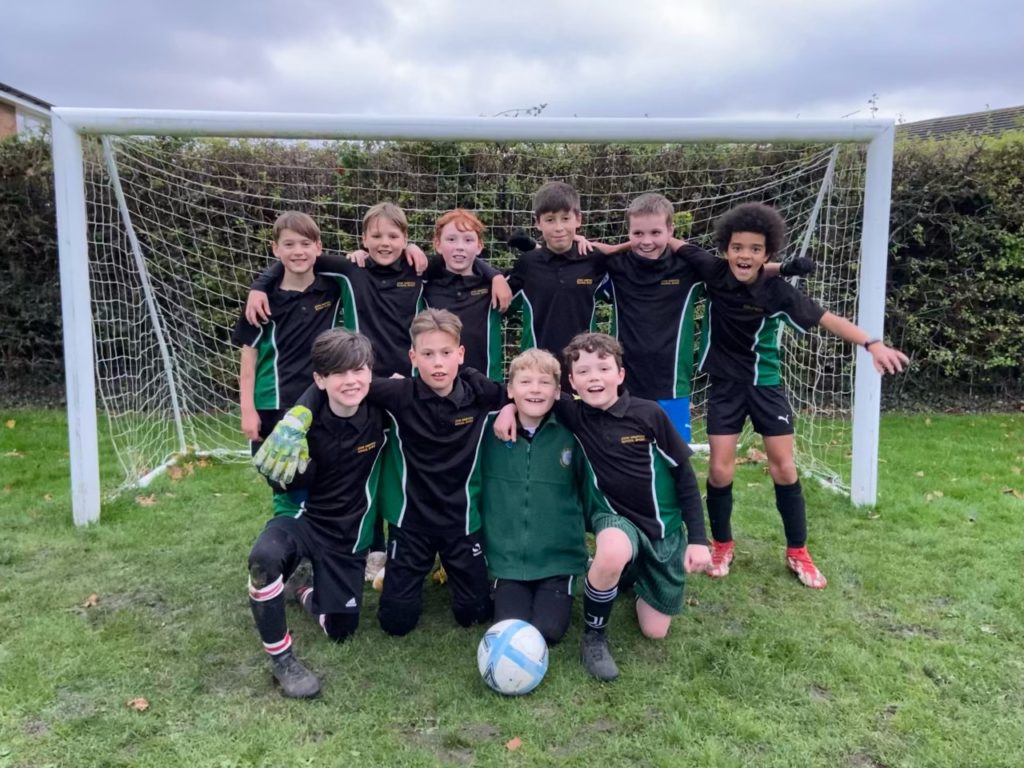 A huge well done to the Y6 boys' football team for their success over the last two weeks in their first matches of the Oxfordshire Schools FA!
4-2 against St Nicholas School last week and a massive 13-1 against St Michael's School this week!!
Brilliant teamwork and sportsmanship from them all. Congratulations to the whole team and a big thank you to our coaches, Tim and Sam!
Well done, Team JHS!!