Term 1 has been a very busy term with lots of fun activities. Here are just a few of the things that we have done so far this year…
Africa
We discovered lots about the weather, people and animals of Africa. We talked about African masks and looked at some examples before making our own.
Antarctica
We went on an Antarctic adventure, thinking about all the special clothes we would need to keep us warm, and looking out for penguins, elephant seals and killer whales. We made our own handprint penguins and learnt about the difficult conditions that make it almost impossible to live there.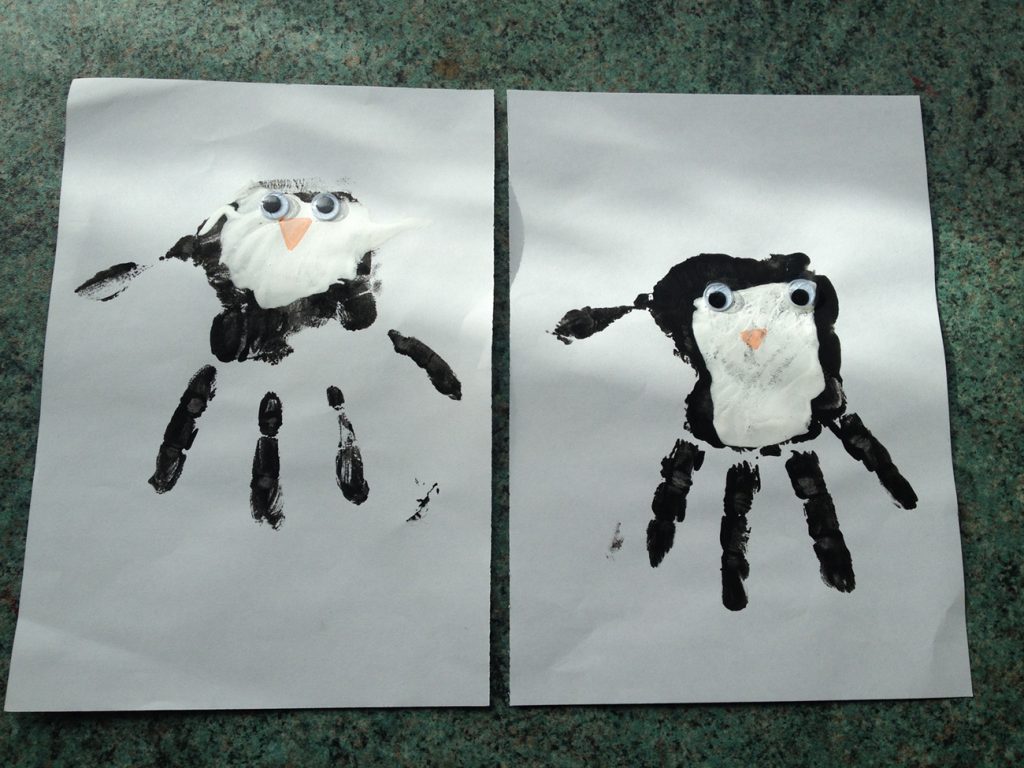 Asia
During this week we focused on India and learnt about mehndi and rangoli designs. We had a go at making our own on paper. Next we used chalk to draw rangoli patterns on the playground and worked together to make a lovely rangoli pattern using coloured rice.
South America
We learnt lots about the rainforest and all the amazing creatures that live there. Our focus country this week was Brazil and we looked at photographs of the colourful carnival costumes and floats. We made our own carnival headdresses.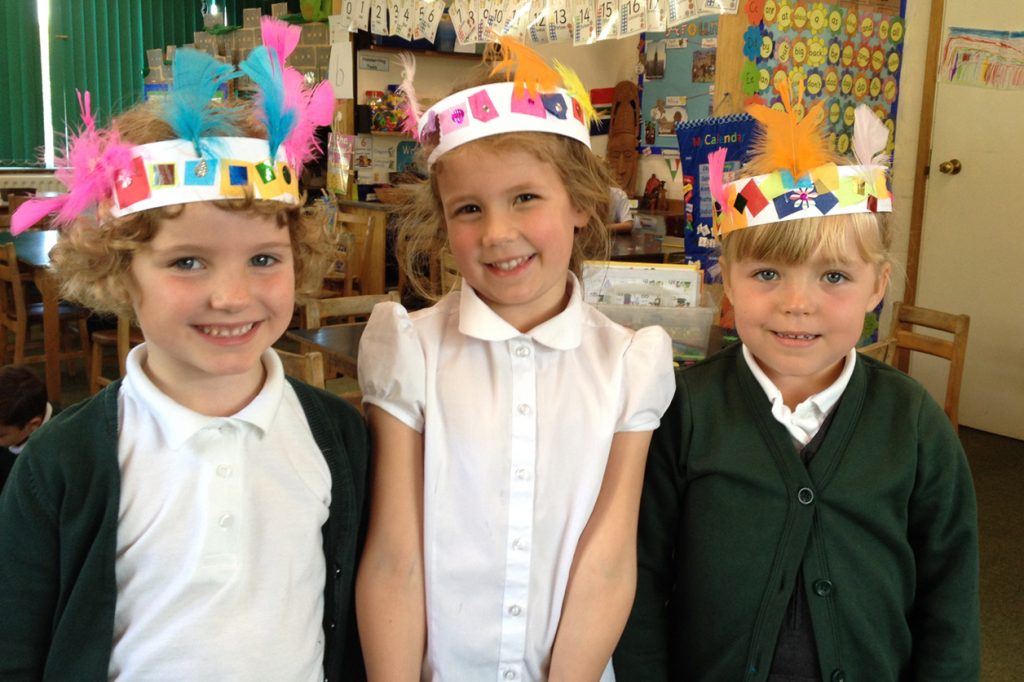 North America
This week we learnt about human and physical features. We explored some of the natural and man-made wonders of America. Disney World proved to be very popular with the children! We made liberty crowns and Disney princes and princesses.
Australia
This week we learnt about some of the weird and wonderful animals of Australia. We learnt a little about the Aboriginal people and made our own aboriginal style art.
Europe
During Europe week we learnt where we are on the globe and looked at the countries that surround us. We continued our European adventures in France where we learnt about famous landmarks and some interesting food such as frog's legs and snails! We drew posters to show what we found out and shared them with our fellow class.
We finished up our topic with a banquet containing foods from around the world.